GOLDEN CROWNBEARD SIGHTINGS IN SOUTH WEST
A new weed to the South West area was discovered earlier this year in the Australind area. The Golden Crownbeard is a toxic weed that poses a threat to livestock and can quickly take over native vegetation.
The species is not a declared weed and whilst there is no legislative restrictions on the plant, it is still a legitimate biosecurity risk for our landholders.
Although most stock will find the weed unpalatable, it is toxic. It is important that we prevent the species from spreading into agricultural zones in the south west and within our operational area.
Hand pulling and bagging is currently one option if only small amounts of the weed have been sighted. Removal will limit further seed spread. Please contact us if you have seen the plant in your area so we can advise on the best method of control.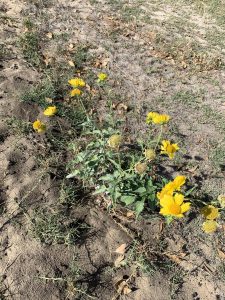 CLICK HERE TO READ MORE ON THE VERBESINA ENCELIOIDES GOLDEN CROWNBEARD