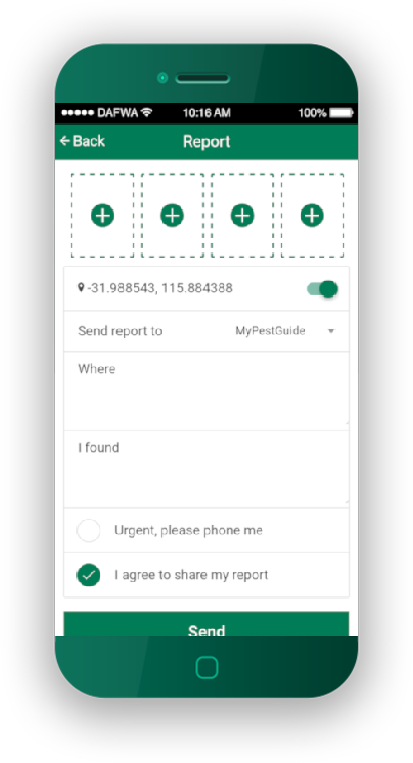 MyPestGuide lets you quickly identify pests and report your observations instantly to the Department of Primary Industries and Regional Development (DPIRD).
By using the MyPestGuide app you will be supporting your local community, defending Western Australia's agriculture industry and protecting the natural environment from unusual or suspected exotic pests. The information gathered by MyPestGuide will be used to infer Australia's freedom from pests and diseases in order to maintain access to overseas markets.     Download the app from this link:  mypestguide-reporter
 Welcome to the new pest monitoring and surveillance community!

FeralScan is a community website and Smartphone App that allows you to map sightings of pest animals and record the problems they are causing in your local area.  FeralScan is a free resource that can be used by anyone to record pest animal activity, evidence of pests, pest damage, and control actions. Data entered into FeralScan can be used to help coordinate on ground control to address the problems pest animals are causing in the LBG local area.
Download the app from this link:  FeralScan