Leschenault Biosecurity Group Shop and Hire
We have a range of products and services available to our members. This page will be updated as products and services become available
WEEDS BOOKLET
Southern Weeds and their control is a useful guide to Weed Management. We are pleased to offer our members the booklet at the special rate of $10.00 per copy. CONTACT US to purchase a copy today.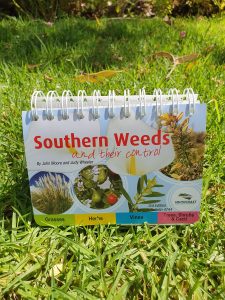 Fox Trap Hire
We have various fox traps available for hire. Conditions do apply.
VIEW OUR FOX TRAP INSTRUCTIONAL VIDEO or CONTACT US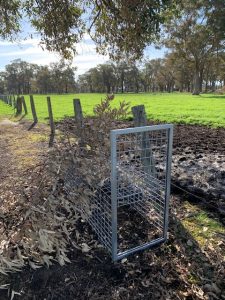 400-Litre Chemical Spray Unit Hire
We have a trailer-mounted 400-liter "Quik Spray" Unit  available for use by Declared Pest Rate ratepayers within our operational area. This equipment can be used to address large infestations of declared pest weeds in hard to reach areas on your property. 
LBG related training and induction is a requirement for hire. 
For more information, please complete brief "Expression of Interest to Hire" at link below.